New Delhi, Agencies. The ever increasing corona virus cases in the country have raised the concern of the state governments. Despite measures from all sides, the situation in many states is getting out of control. After about two and a half months in the country, more than 24 thousand new cases have been reported in one day. Maharashtra, Punjab, Kerala, Gujarat, Tamil Nadu and Karnataka have the highest number of cases. New cases are also increasing in the capital Delhi. At the same time, a decision has been taken to close schools in Punjab once again.
In Maharashtra, corona infection seems to be uncontrollable. Due to rising cases of corona, lockdowns have been imposed once again in Aurangabad, Nagpur, Parbhani and Pune. During the last 24 hours, more than 15 thousand new cases have been found in Maharashtra. In view of the increasing cases of corona in Aurangabad, a complete lockdown has been imposed on the weekend. The lockdown will continue in Nagpur from March 15 to 21. Private offices will remain closed during this period while government offices will be functioning with 25 percent personnel. Shops supplying essential goods will remain open. There are huge crowds of people in the markets before the lockdown.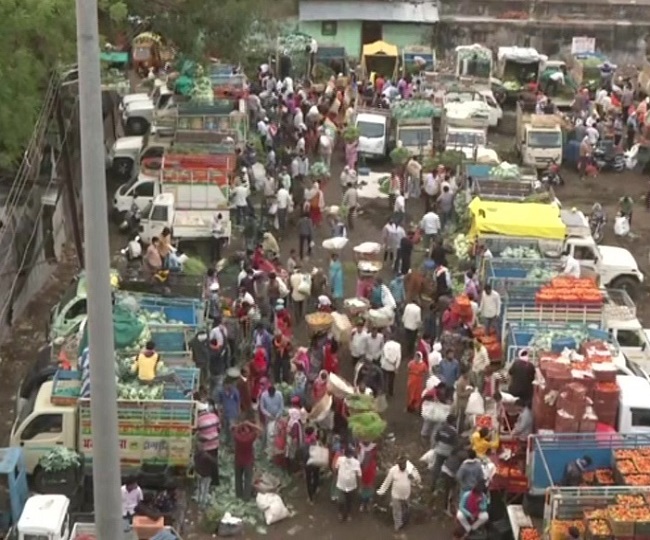 Corona closed schools in Punjab again
Corona cases are also increasing in Punjab. In view of the increasing cases, a decision has been taken to close the schools once again in the state. This order will be effective from 13 March. During this period, all government and private schools up to class 12 will be closed. On the other hand, night curfew has been imposed in eight districts including Ludhiana, Patiala, Mohali and Fatehgarh Sahib. This curfew will remain in force from 11 am to five in the morning.
South African strain patient found in Delhi
Corona cases have started increasing in the capital Delhi. There have been 431 new cases in the last 24 hours. Earlier, 409 cases were received in a day. On Friday, a suspected patient of South African corona virus strain was found in Delhi. The patient is undergoing treatment at Loknayak Hospital. The 35-year-old suspected patient from Kerala returned from South Africa on Wednesday. The sample has been sent to the National Center for Disease Control (NCDC) lab located in Delhi to examine the new strain.
Learn all the big news in short and get e-paper, audio news, and other service, download Jagran app
.